Portfolio
Oliver Bringmann
Person data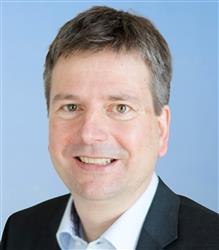 Academic title:
Prof. Dr.
Organizational units:
Wilhelm Schickard Institute of Computer Science (WSI)
Department of Informatics
Contact data
Research focus
The Chair for Embedded Systems addresses design, analysis, and verification of distributed embedded systems and systems-on-chip as well as their application in the automotive, avionics, internet of things (IoT) and the medical domain.
The trend towards autonomous systems in various application domains accompanied with the increasing demand for safety and security enforces the need for efficient stress tests under varying environmental conditions in order to build robust application-specific hardware/software architectures especially in the case of implementing machine-learning applications on embedded devices (edge computing). Our research activities in the areas of embedded AI architectures and robust perception are taking place a.o. in cooperation with the Cyber Valley initiative.
The research activities are in the area of design electronic design automation (EDA), embedded system design, technology projection & architectural exploration, timing and power analysis of embedded software, embedded AI architectures, hardware-enhanced security, and robust perception.
Major teaching topics are embedded system design, computer architecture, computer engineering, and multimedia systems.
Patents
09/06/2015
07/07/2017 (expired)
Oliver Bringmann, Sebastian Matthias Burg, Dustin Peterson
Publications