Project
Subjectivités – Urban subjectivities in Subsaharian Africa / Subjectivités urbaines en Afrique subsaharienne
Basic data
Title:
Urban subjectivities in Subsaharian Africa / Subjectivités urbaines en Afrique subsaharienne
Duration:
10/1/2019 to 8/31/2020
Abstract / short description:
Der Projektzusammenhang beschäftigt sich mit den forcierten Urbanisierungsdynamiken der letzten Dekaden in afrikanischen Gesellschaften, die – zusammen mit den internen Migrationsprozessen – eine der zentralen soziokulturellen Problematiken der afrikanischen Gegenwart darstellen. An der Schnittstelle von Literatur-, Kultur-, Film- und Gesellschaftswissenschaften stehen im Fokus soziale Imaginarien und kulturelle Praktiken, mit denen die urbanen Transformationsprozesse und ihre Rückwirkung auf die Bevölkerung repräsentiert und kritisch hinterfragt werden. Im Anschluss an Vorarbeiten der Antragssteller*innen aus den im Rahmen eines BMBF-DAAD geförderten Thematischen Netzwerks "Futures under Construction" und dem Promotionsverbund "Entangled Temporalities in the Global South" soll zusammen mit Forscher*innen der Université Cheikh Anta Diop in Dakar (UCAD), der Université Félix-Houphouët-Boigny in Abidjan (UFHB) sowie der University of the Witwatersrand in Johannesburg (WITS) und weiteren Kolleg*innen verschiedener Disziplinen in Tübingen ein Vergleich zwischen frankophonen und anglophonen Kulturen und Wissenskulturen Afrikas unternommen werden, der zudem in den an der Universität Tübingen wichtigen Zusammenhang der Global South Studies eingebettet werden soll. Dieser Bereich nimmt eine zentrale Rolle im Rahmen der Internationalisierungsstrategie der UT ein, die sich das Konzept von "Global Awareness" und die Entwicklung von Partnerschaften auf Augen-höhe mit Universitäten im Globalen Süden auf die Fahne schreibt.
Die geplanten Module des Antrags zielen erstens auf die Erarbeitung gemeinsamer Forschungsagenden, zweitens auf die Erarbeitung eines gemeinsamen Qualifikationskonzepts für die Postgraduiertenphase, das videobasierte Co-Teaching-Formate nutzen soll, sowie drittens die Etablierung eines mit den internationalen Partnern gemeinsam erarbeiteten Postgraduiertenzertifikats "Global South Studies".
Involved staff
Managers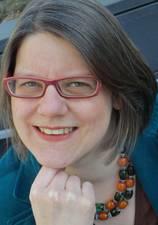 Institute of Romance Languages and Literatures
Department of Modern Languages, Faculty of Humanities
---
Contact persons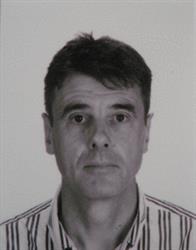 Institute of English Languages and Literatures
Department of Modern Languages, Faculty of Humanities
---
Other staff
Department of Modern Languages
Faculty of Humanities
Institute of Romance Languages and Literatures
Department of Modern Languages, Faculty of Humanities
Local organizational units
Institute of Romance Languages and Literatures
Department of Modern Languages
Faculty of Humanities
Funders
Stuttgart, Baden-Württemberg, Germany