Project
WorkFamReC – State and company-level work-family reconciliation policies and maternal employment. An analysis from…
Basic data
Title:
State and company-level work-family reconciliation policies and maternal employment. An analysis from a capability approach perspective
Duration:
2/1/2018 to 1/31/2021
Abstract / short description:
Inconsistent results of previous research on the impact of public policies on maternal employment as well as large unexplained variance in maternal employment patterns call for alternative explanations. A recently growing body of literature has theoretically highlighted the importance of the cultural context for maternal work engagement. Nevertheless, there is scarcity of studies which would analyse the interaction effects between different aspects of cultural context and the impact of public policies, as well as company work-family reconciliation policies on maternal employment. In our project we aim to contribute to the literature in this respect. Our basic theoretical framework is based on Kurowska's adaptation of Amartya Sen's Capability Approach to comparative analysis of family policies (Kurowska 2016a). This framework enables to conceptualize the relationships between different means designed for work-family reconciliation and the observed work engagement of mothers, with a particular focus on the role of cultural context. Our project proposal aims to explore the role of cultural context as a 'converting factor' (Sen 1999) in moderating the impact of public childcare policy and flexible working arrangements at the company level on maternal (capability for) work engagement, work-family reconciliation and work-life balance achievement. When exploring the impact of cultural context, we will particularly focus on attitudes towards maternal employment/parenting/childcare orthodoxies and working environment. We will also look at the relationships between informal and formal childcare, i.e. two types of 'means' which are used to achieve the 'valued functionings' (Sen 1999), such as work engagement, work-family reconciliation and work-life balance. Doing so, we will pay particular attention to appropriate estimation and identification strategies.
Keywords:
work-family reconciliation
Involved staff
Managers
---
Contact persons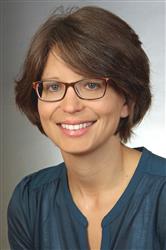 Institute of Sociology
Department of Social Sciences, Faculty of Economics and Social Sciences
Department of Economics
Faculty of Economics and Social Sciences
Local organizational units
Faculty of Economics and Social Sciences
University of Tübingen
Funders