Portfolio
Paolo Tedesco
Person data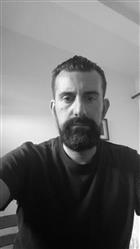 Organizational unit:
Institute of Ancient History
Department of History
Contact data
Curriculum vitae
Research focus
Political Economy of Empires.
Social and Economic History of Late Antiquity and the Early Middle Ages (300-1000 CE).
Feudalism and modes of production.
Slavery, Forced Labour, and other Forms of Labour Dependency.
Migration, Mobility, Agrarian History and Peasant Studies.
Projects
2020 - 2024
Paolo Tedesco
Deutsche Forschungsgemeinschaft e.V. (DFG)
Publications