Project
Obligatorische Präsuppositionsauslöser - Experimentelle Evidenz
Basic data
Title:
Obligatorische Präsuppositionsauslöser - Experimentelle Evidenz
Duration:
7/1/2017 to 6/30/2020
Abstract / short description:
The project investigates the phenomenon of obligatory presuppositions. We identified two classes of presupposition triggers in the first phase. Triggers differ in projectivity and sensitivity to context. In the second phase we will further look at this two-way distinction using experimental methods and cross-linguistic investigations.
Involved staff
Managers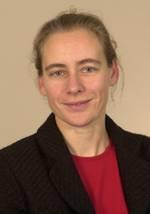 Institute of English Languages and Literatures
Department of Modern Languages, Faculty of Humanities
CRC 833 - Construction of Meaning: The Dynamics and Adaptivity of Linguistic Structures
Collaborative research centers and transregios
Local organizational units
Institute of English Languages and Literatures
Department of Modern Languages
Faculty of Humanities
Funders