Project
Kulturelle Narrative – Historische und kulturelle Narrative
Basic data
Title:
Historische und kulturelle Narrative
Duration:
9/1/2015 to 12/31/2015
Abstract / short description:
Historical and cultural narratives make it possible to experience complicated realities and diverging developments; the stories that are produced make sense and thus convey securities and fixed meanings. They are created on different levels, including everyday experiences as well as literary texts. Thus they influence collective self images and processes of communication. Especially in times of conflicts, of crises and transformations they construct effective attributions to events and act as mechanisms of inclusion and exclusion. Historical and cultural narratives, however, usually develop in close rivalry or interaction with other narratives.
The workshop "Historical and Cultural Narratives" has the aim to find out more about the specific foundations of cultural and historical narratives and about their interactions. A better understanding makes it possible to analyze and to explain conflicts, misunderstandings and polarizations.
Involved staff
Managers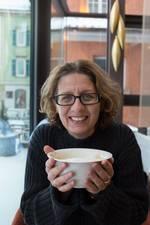 Institute of Slavic Languages and Literatures
Department of Modern Languages, Faculty of Humanities
Local organizational units
Institute of Slavic Languages and Literatures
Department of Modern Languages
Faculty of Humanities
Funders