Project
EUDAT2020
Basic data
Duration:
3/1/2015 to 2/28/2018
Abstract / short description:
EUDAT is an EU project with the aim of building a Collaborative Data Infrastructure (CDI) as a pan-European solution to the challenge of data proliferation in Europe's research communities. EUDAT allows researchers to share their data within and between the communities. The expectation is that the services offered through the CDI will foster innovative, multidisciplinary research. EUDAT aims at providing a data management solution that will be affordable, trustworthy, robust, persistent and easy to use.
Involved staff
Managers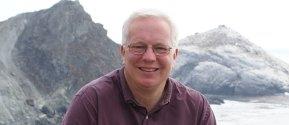 Institute of Linguistics (SfS)
Department of Modern Languages, Faculty of Humanities
CRC 833 - Construction of Meaning: The Dynamics and Adaptivity of Linguistic Structures
Collaborative research centers and transregios
Local organizational units
Institute of Linguistics (SfS)
Department of Modern Languages
Faculty of Humanities
Funders