Project
Lokale Magnettransporteigenschaften von dünnen ferromagnetischen Schichten und Mehrlagenstrukturen
Basic data
Title:
Lokale Magnettransporteigenschaften von dünnen ferromagnetischen Schichten und Mehrlagenstrukturen
Abstract / short description:
The physics of magnetoresistive effects is of great interest for basic research and for the realization of spin-electronic devices. In this research project, the impact of local magnetic properties (domain formation, magnetization orientation) on the magnetoresistance of ferromagnetic thin films and heterostructures shall be investigated. For this, we use imaging of local electric transport properties by means of low-temperature scanning laser microscopy (LTSLM) which shall be correlated with the magnetic domain structure, which shall be recorded simultaneously by means of the magnetooptical Kerr effect (MOKE).
Annotation:
Joint project with S. B. T. Gönnenwein (WMI Garching)
Involved staff
Managers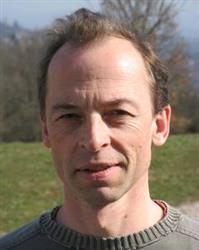 Faculty of Science
University of Tübingen
Institute of Physics (PIT)
Department of Physics, Faculty of Science
Center for Light Matter Interaction, Sensors & Analytics (LISA+)
Centers
Local organizational units
Institute of Physics (PIT)
Department of Physics
Faculty of Science
Funders