Portfolio
Klaus Antoni
Person data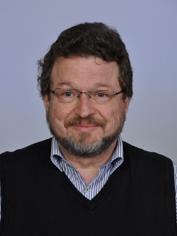 Academic title:
Prof. Dr.
Organizational unit:
Department of Asian and Oriental Studies
Contact data
Research focus
Klaus Antoni vertritt ein explizit "kulturwissenschaftliches" Konzept
der Japanologie, in welchem Einzelphänomene der japanischen Kultur in
ihrem historischen Kontext verortet und analysiert werden. Eine
besondere Bedeutung kommt dabei der Dynamik des Kulturwandels zu, die
allen Vorstellungen von Kultur als statischem System zuwiderläuft. Seine
Forschungsschwerpunkte liegen auf dem Gebiet der Geistes- und
Religionsgeschichte Japans, insb. geht er der Frage nach den
Verbindungen von Religion und Ideologie im Bereich des japanischen
Shintô nach. Darüber hinaus befasst sich Antoni mit Fragen der
japanischen Kulturtheorie, der interkulturellen Kommunikation wie auch
der Erzählforschung. Ein weiterer Forschungsschwerpunkt liegt auf den
Beziehungen Japans zu Asien und den aktuellen Asiatisierungs-Diskursen.  
Projects
2021 - 2024
Birgit Weyel
Deutsche Forschungsgemeinschaft e.V. (DFG)
2019 - 2024
Klaus Antoni
Deutsches Stiftungszentrum GmbH
2017 - 2018
Monika Schrimpf
Deutscher Akademischer Austauschdienst e.V. (DAAD)
Publications